X-Nav Technologies is dedicated to educating the dental community and empowering you to enhance your implant planning and surgery.
We have a passion and commitment to ensure our customers have information on the benefits of our technology, as well as the most up-to-date training on how to use our systems to improve practice workflow and patient satisfaction.
That is why our Education & Training programs are a key part of every X-Guide customer experience. Our network of leading industry educators, X-Nav training specialists, and on-demand web training programs will keep X-Guide customers at the top of their game with our game-changing technology.
Would you like to see a LIVE navigated surgery using the industry-leading X-Guide Dynamic 3D Navigation system? Join us at one of the X-Guide LIVE courses below.
See it.  Believe it.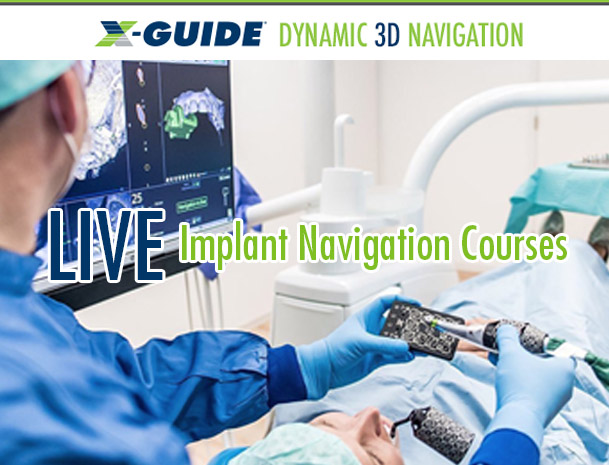 X-Guide LIVE:
One-Day Surgical Navigation Courses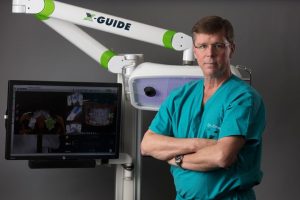 Due to COVID-19, our X-Guide Live Surgical courses have been temporarily postponed. We look forward to adding new dates in the near future.
To be notified of future Live Surgical courses and learn more about Virtual Learning / Surgical opportunities, please submit the short form below or contact us at 1-267-436-0420.   
X-Guide LIVE Surgical Course Info