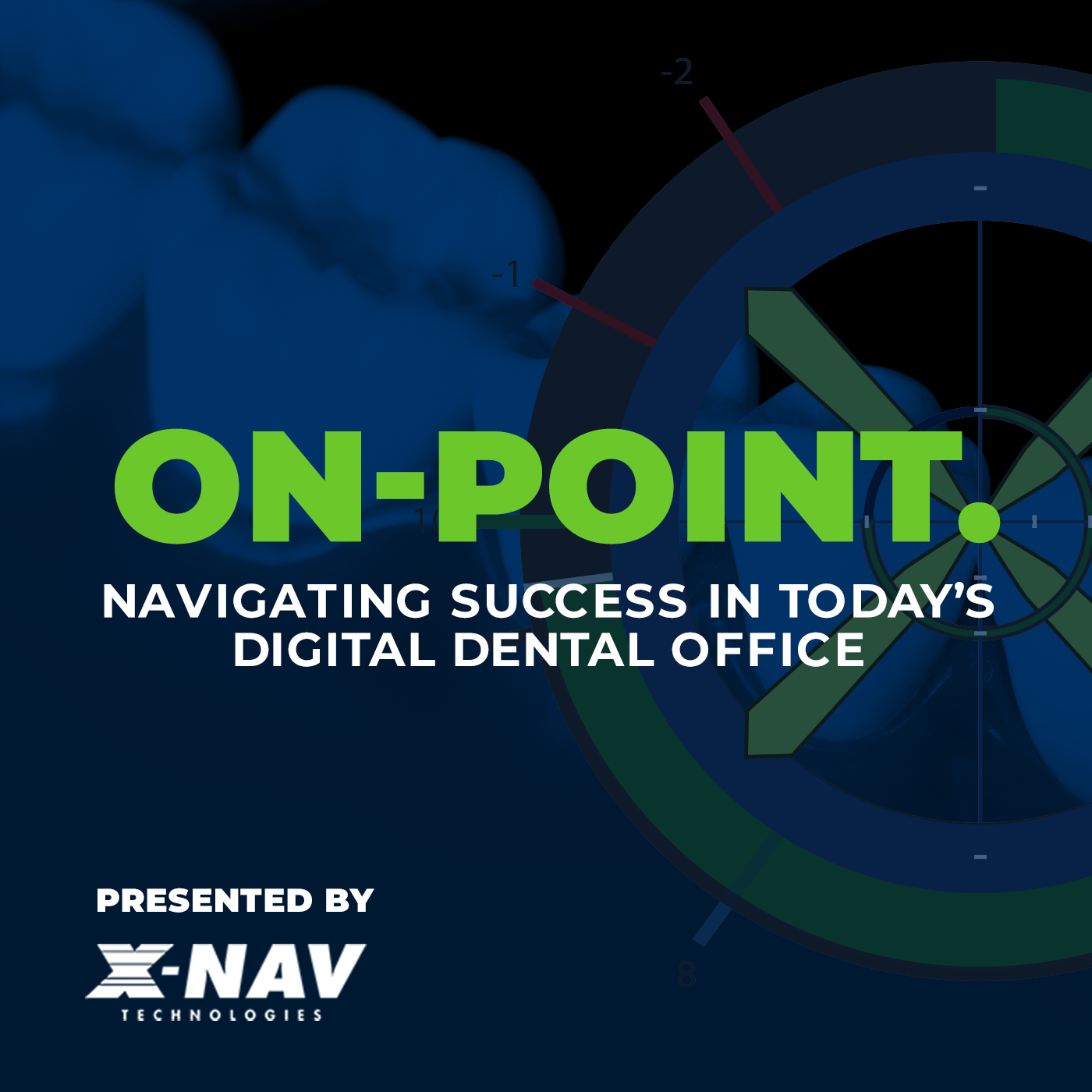 Welcome to On-Point, a podcast by X-Nav Technologies about Navigating Success in Today's Digital Dental Office.
Enjoy listening to, learning from, and getting to know industry eXperts, real-life X-Guiders, and digital product thought-leaders about exciting and intriguing topics related to dental implant navigation, digital dentistry, and other fun discussions.
Don't forget to subscribe to the podcast to get all past and future episodes of the show. You can find us on Apple Podcasts, Spotify or wherever you listen to your podcasts.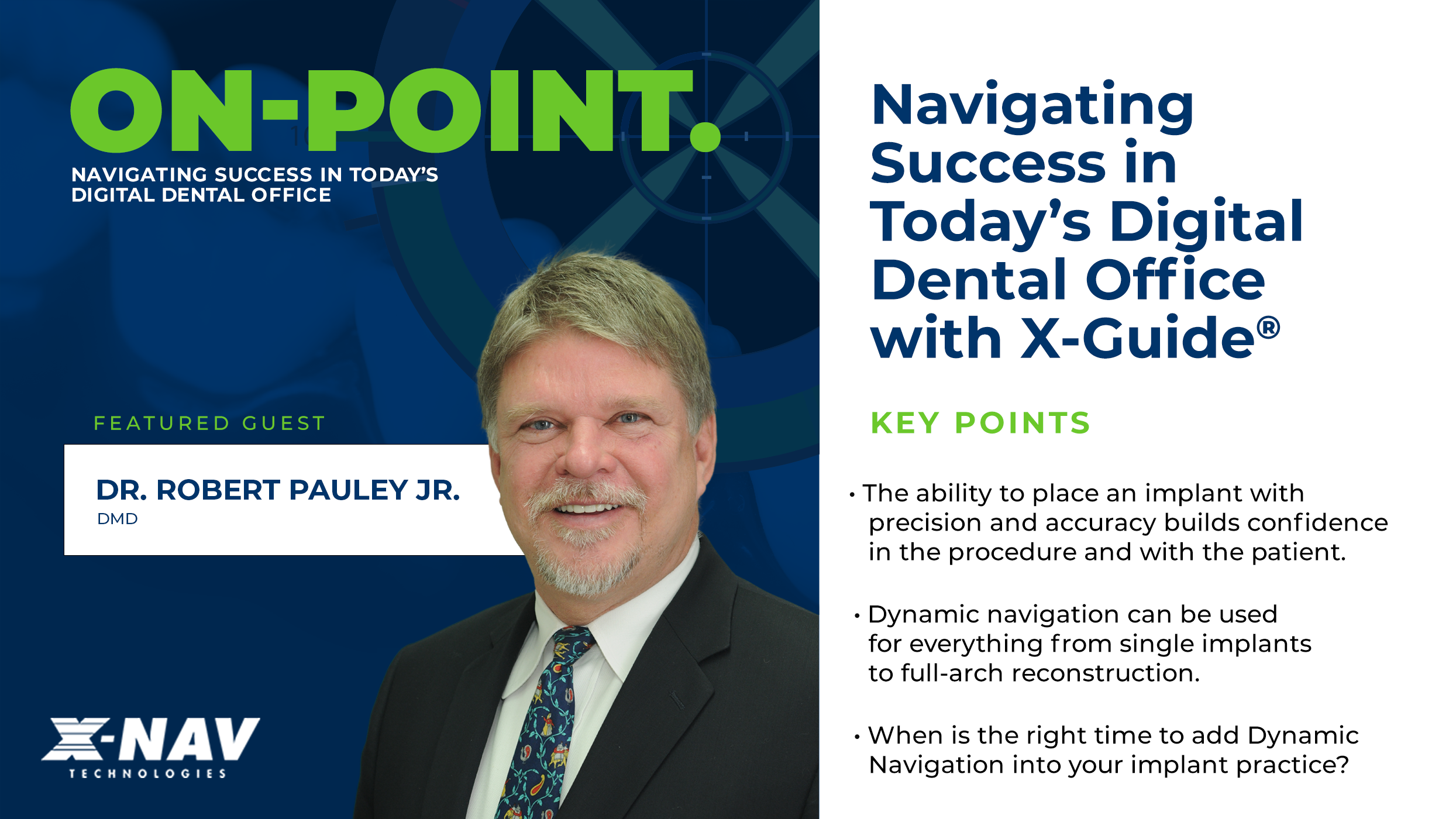 Dr. Robert Pauley Jr., DMD, practices dentistry in Union City, Georgia, where he and his staff have been bringing smiles to patients since 1988. Dr. Pauley is a firm believer in the X-Guide by X-Nav Technologies, and he shared his insights with On Point in the hope he could help other dentists discover the benefits of dynamic navigation.
When implant surgery began to pique Dr. Pauley's interest, he immediately recognized the need for digital technologies to help him plan implants from the perspective of the patient's bone structure.
"This was still placing implants by freehand," Dr. Pauley said. "It was probably about five years ago, a couple of months after X-Nav was introduced. I was attending a Meisinger's High Altitude Comprehensive Implant Symposium, and I saw the X-Nav sponsored table."
Dr. Pauley couldn't believe the demonstration he witnessed; on-screen navigation helped the dental implant placement procedure implant in the exact planned location. He knew, on the spot, he needed to have X-Nav technology in his practice.
Since obtaining X-Nav, it is the only method Dr. Pauley uses for placing implants. And confidence in placing the implants doesn't just fall on the dentist's side. As Dr. Pauley said, "Patients' confidence in me becomes much more, because they see what's involved in the treatment plan."
X-Nav imports all of the pre-work data done on a patient's mouth to map out exactly where to place the implant for a perfect fit. And the X-Guide isn't only for single implants; multiple implants and procedures placing implants near a patient's sinus floor are routine for the X-Guide navigation system.