DYNAMIC 3D NAVIGATION FOR MORE ACCURATE DENTAL IMPLANT SURGERY
X-Guide® is a revolutionary system that extends the capabilities of your cone beam system for simplified and more accurate implant procedures.

X-Guide boasts dynamic 3D navigation that delivers interactive, turn-by-turn guidance giving you the ability to improve the precision and accuracy of implant POSITION, ANGLE and DEPTH.

Featuring the only live, 360-degree single-view of drill position and anatomy during surgery, X-Guide allows you to confidently transfer your 3D treatment plan to the patient, with ease. X-Guide also makes same-day guided surgery a reality for patients – and at just a fraction of the cost of traditional guides.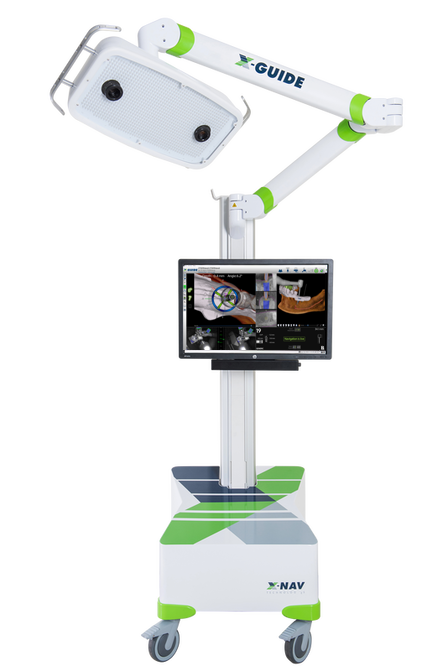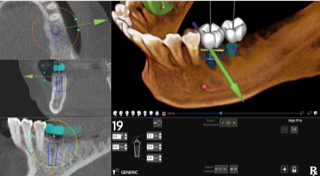 CONFIDENT PLANNING
Plan for the ideal functional and aesthetic outcome.
The X-Guide system is compatible with Cone Beam 3D systems. Use the robust X-Guide implant planning software to plan all factors of the ideal implant location. Visualize the placement of virtual teeth for better aesthetic planning. If using an intraoral scanner, go a step further with six simple clicks and register the intraoral scan to plan an ideal restorative outcome with opposing teeth in occlusion.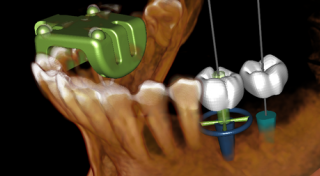 Achieve a higher level of implant accuracy.
Patented X-Point technology makes it easy to look at the screen and concentrate on one dynamic focus point to assist in precisely guiding the surgical implant. The result – consistently achieve a more desirable functional and aesthetic outcome.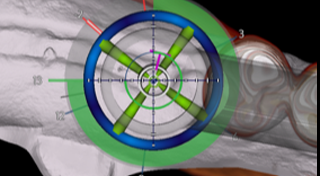 ABSOLUTE PRECISION
Expand control over the
Implant Process.
By integrating Cone Beam 3D imaging into your practice, it's clear that you value accuracy and precision in planning. Don't stop there. Continue to control the exact placement of implant POSITION, ANGLE and DEPTH with X-Guide Dynamic 3D Navigation during live surgery.
Easily integrate X-Guide
into your practice workflow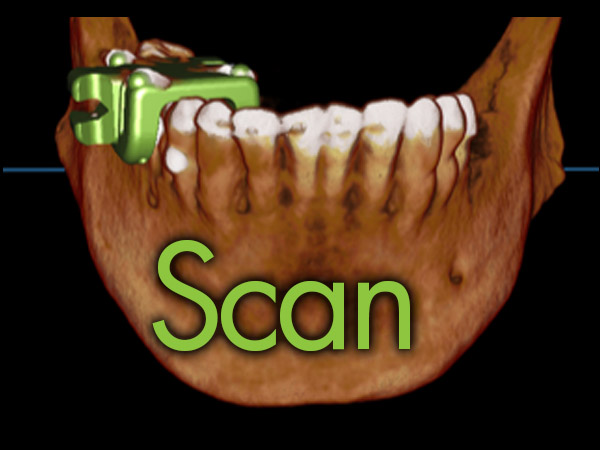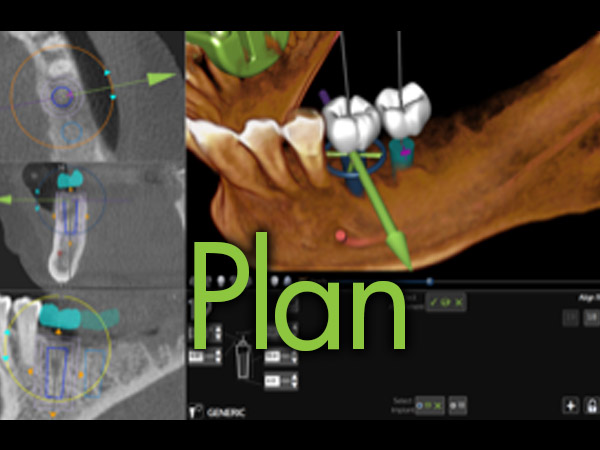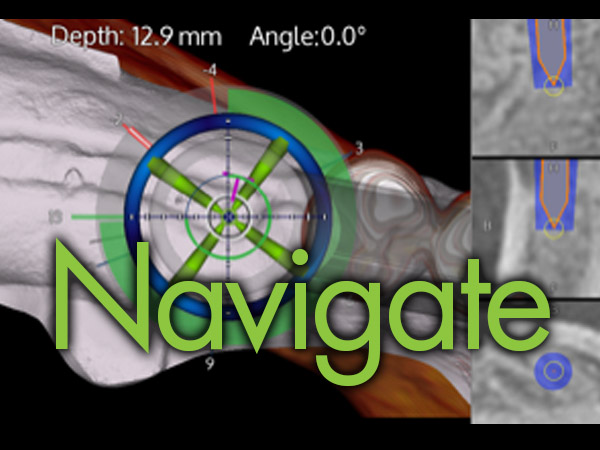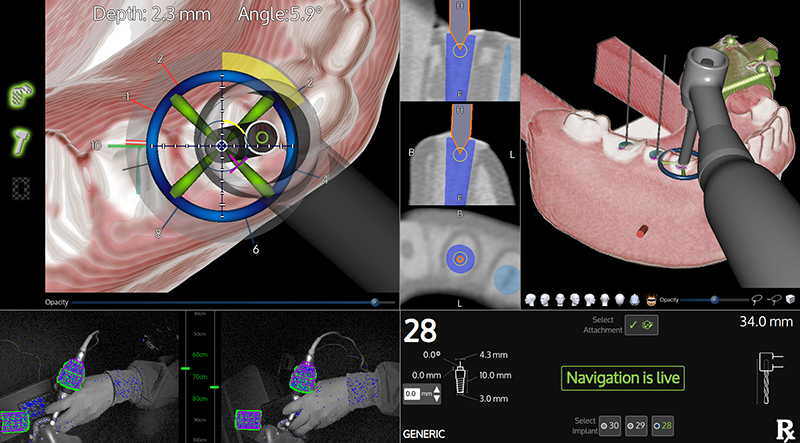 Precise Placement
Our X-Guide system is designed to consistently elevate Precision and Control in your dental implant surgeries.
Interactive, turn-by-turn guidance gives you the ability to improve every movement of your hand piece during osteotomy and implant delivery for more exact implant placement – like GPS for your drill.
X-Guide makes it easy to be exact by using impressive, patented navigation technologies. X-Guide provides easy, color tracking of drill depth during surgery.
EASY NAVIGATION
In surgery, control real-time movements of your drill and implant placement with remarkable precision – use the X-Point to navigate position, angle and depth.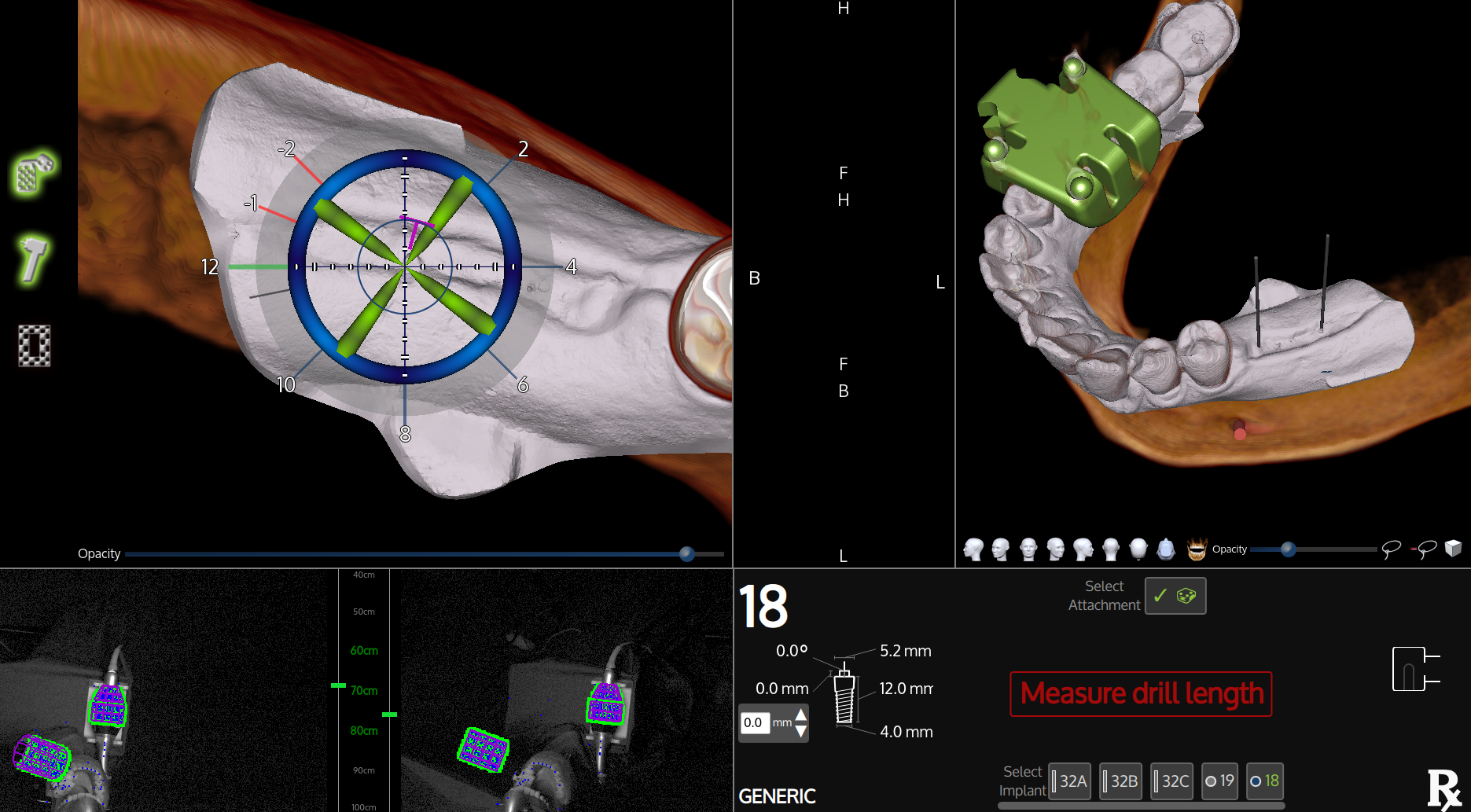 The Most Advanced Implant Technology
IT'S ACCURATE
You've planned in remarkable detail. Now you can place in remarkable detail.
It's Immediate
Make same-day, guided surgery a reality for more patients. No additional processing or shipping delays.
IT'S AFFORDABLE
Just a fraction of the cost of
traditional guides.
X-Nav Technologies Improves Dental Implant Surgery with X-Mark™ Virtual-Based Navigation Technology