IMMEDIATE EXTRACTION & IMMEDIATE PLACEMENT
BETTER CONTROL
X-Guide dynamic navigation provides the ability to get better control of the placement of the implant during immediate procedures when root sockets and soft (or no) bone tend to displace loading of the implant during surgery.
Using navigation allows you to see and feel any position and angle deviations from plan while drilling so that you can make adjustments real-time to accommodate the best implant position within the varying bone. This is especially important during immediate aesthetic cases where you want to avoid the labial bone.
Additionally you can better control the depth to achieve ideal primary stability of the implant without drilling too deep due to the unknown.
Case 1
Immediate Extraction – Anterior

47 year old male, same day extraction, implant placement, graft and provisional.

Closed, immediate, esthetic, multiunit
Final milled titanium abutments, Emax Crowns – Restorative
Dr. Kim Knoll.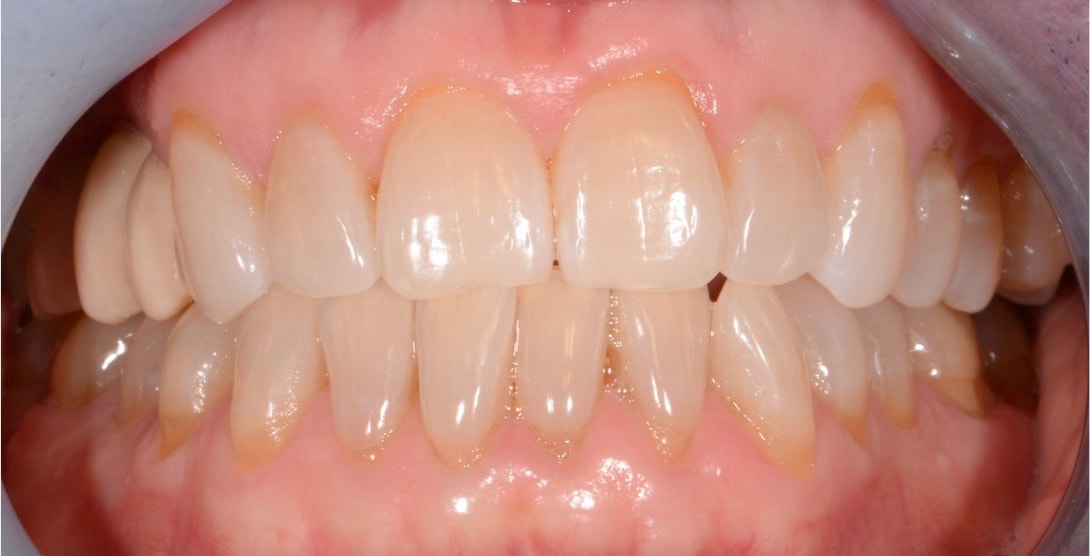 Case 2
IMMEDIATE EXTRACTION / IMMEDIATE PLACEMENT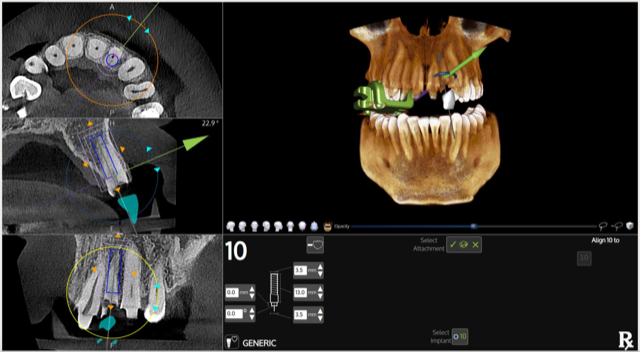 Immediate placement of a 3.5 D X 13 mm L Nobel Active implant in the immediate extraction site # 10 with a Nobel On 1 final abutment torqued to place.
Immediately on top of that is a screw retained shortened temporary abutment that was placed to seal the socket and keep the emergence profile of the original tooth. The provisional bridge shell is seen above and to the buccal.
Case images courtesy of Dr. Robert Pauley, DMD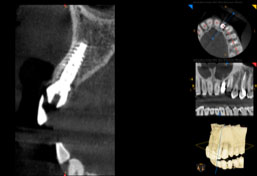 Immediate post-op
CBCT verification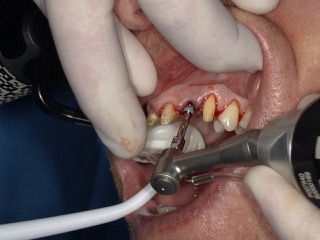 Using X-Guide to navigate
final implant placement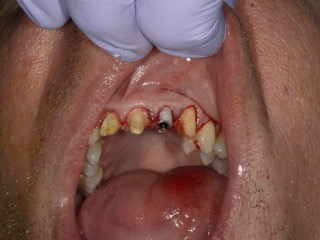 Screw-retained provisional
sealing the socket.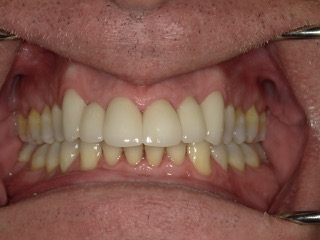 Case 3
Single Tooth Molar with extraction and immediate placement with sinus elevation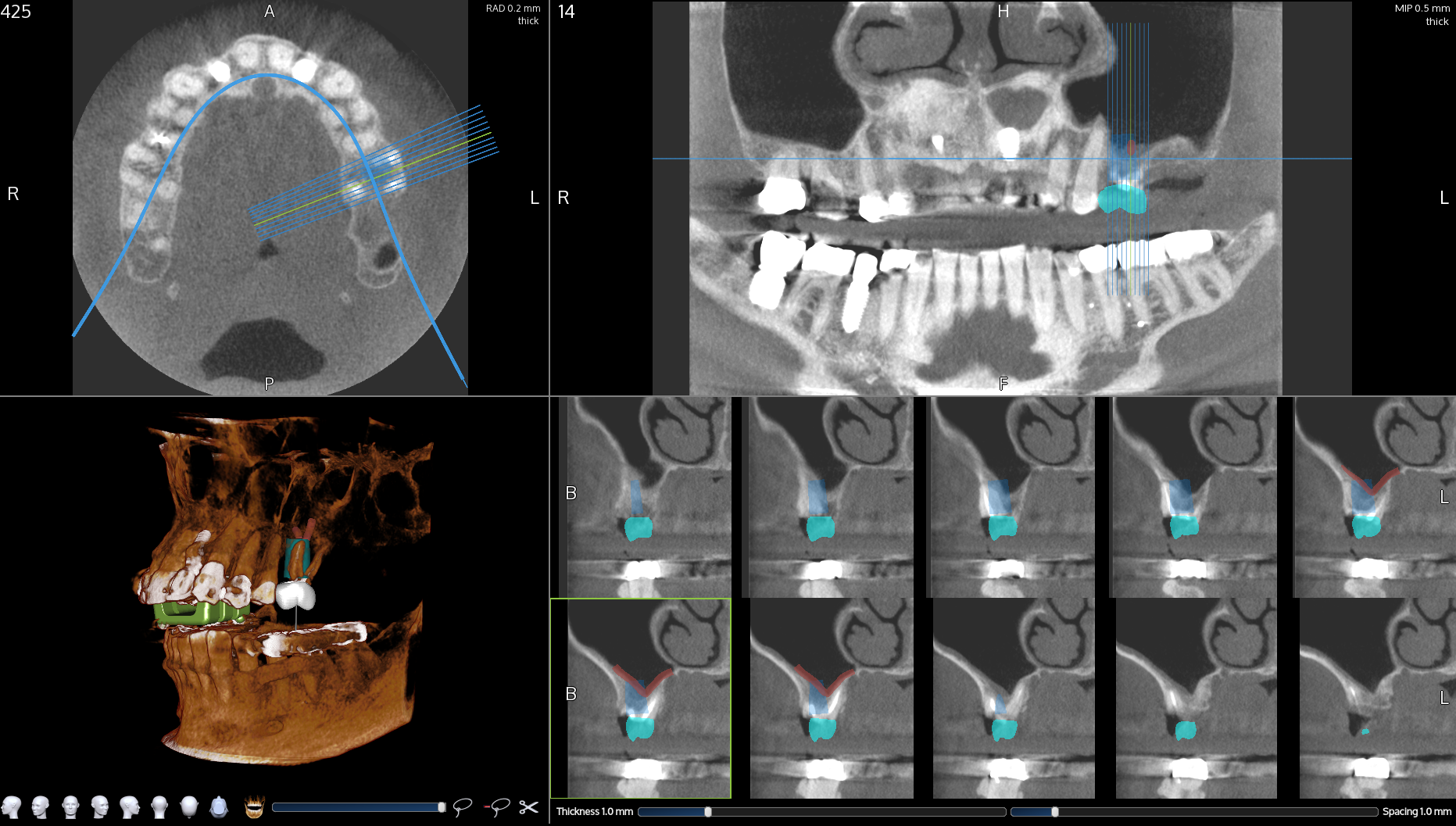 62 year old male for with fractured #14. Planning image for extraction and immediate implant placement with sinus elevation.
X-Guide is essential for high accuracy to perform sinus elevation and immediate placement with poor bone quality.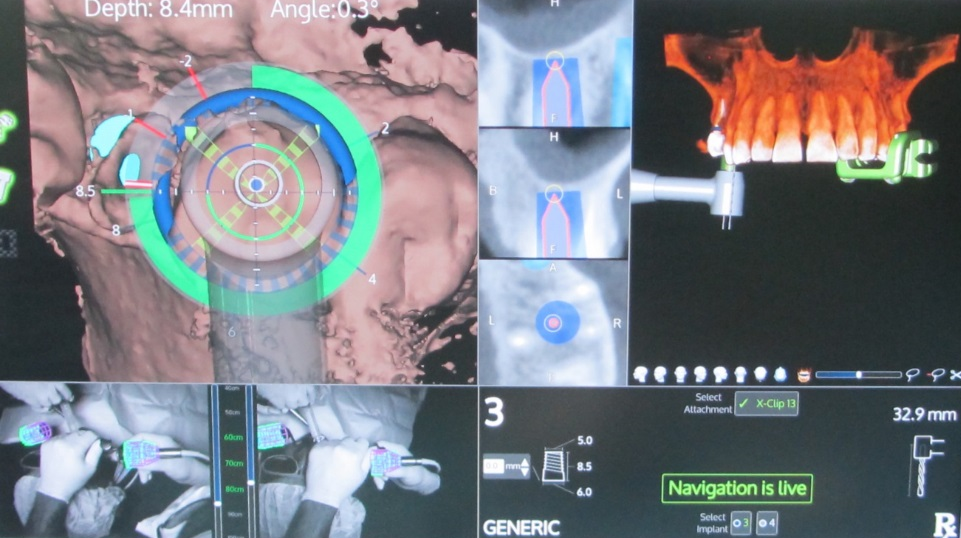 Intraoperative view of X-Guide screen.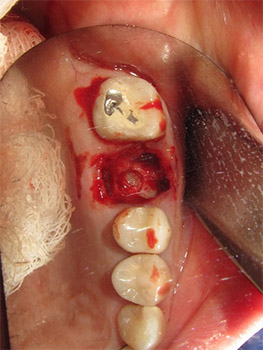 Clinical image of osteotomy, sinus elevation using X-Guide.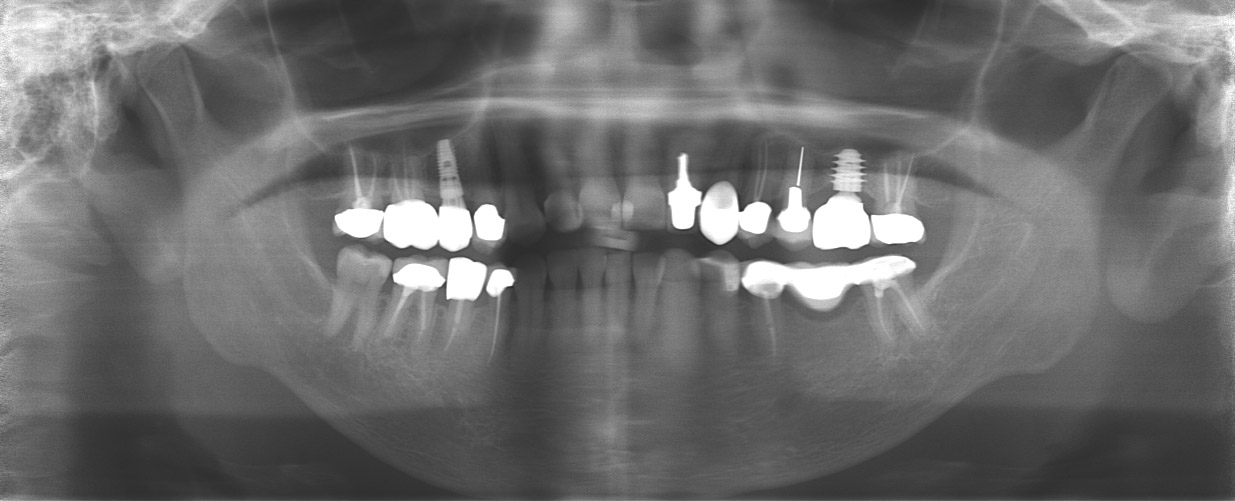 case 4
Single Tooth Premolar with sinus proximity considerations
43 year old male, bruxer, fractured #4, sinus proximity noted and angled root position.
X-Guide is essential to perform partial root extraction and sinus elevation with minimal invasive approach.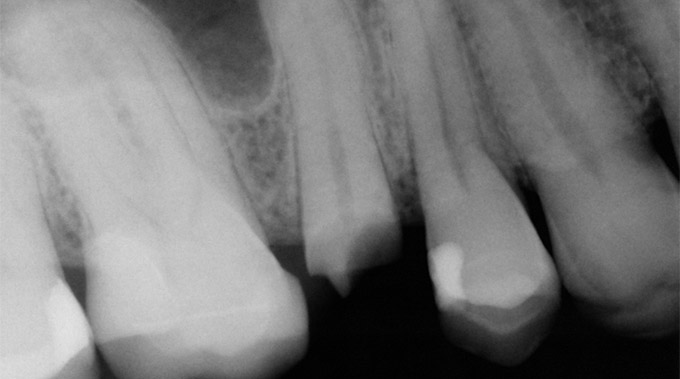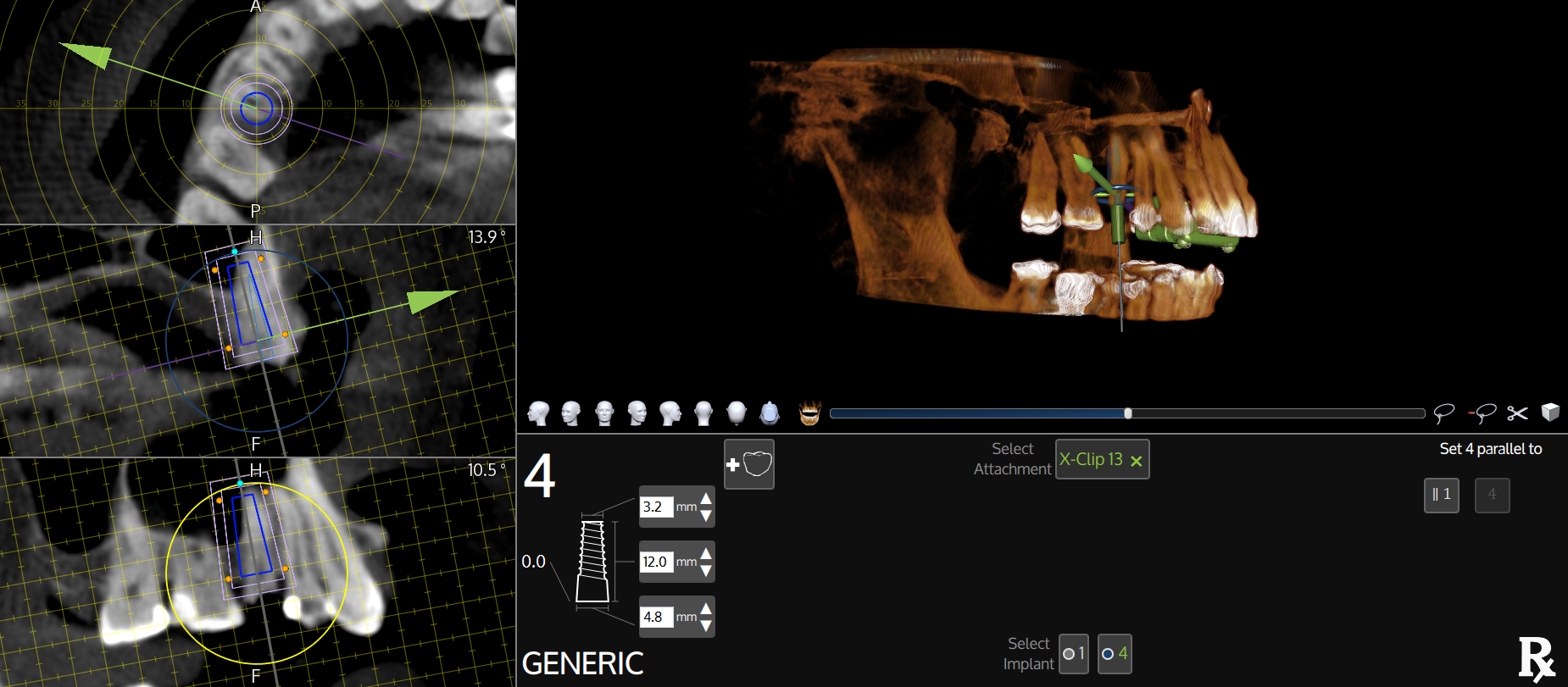 Planning image for extraction, immediate implant placement with partial root extraction and sinus elevation.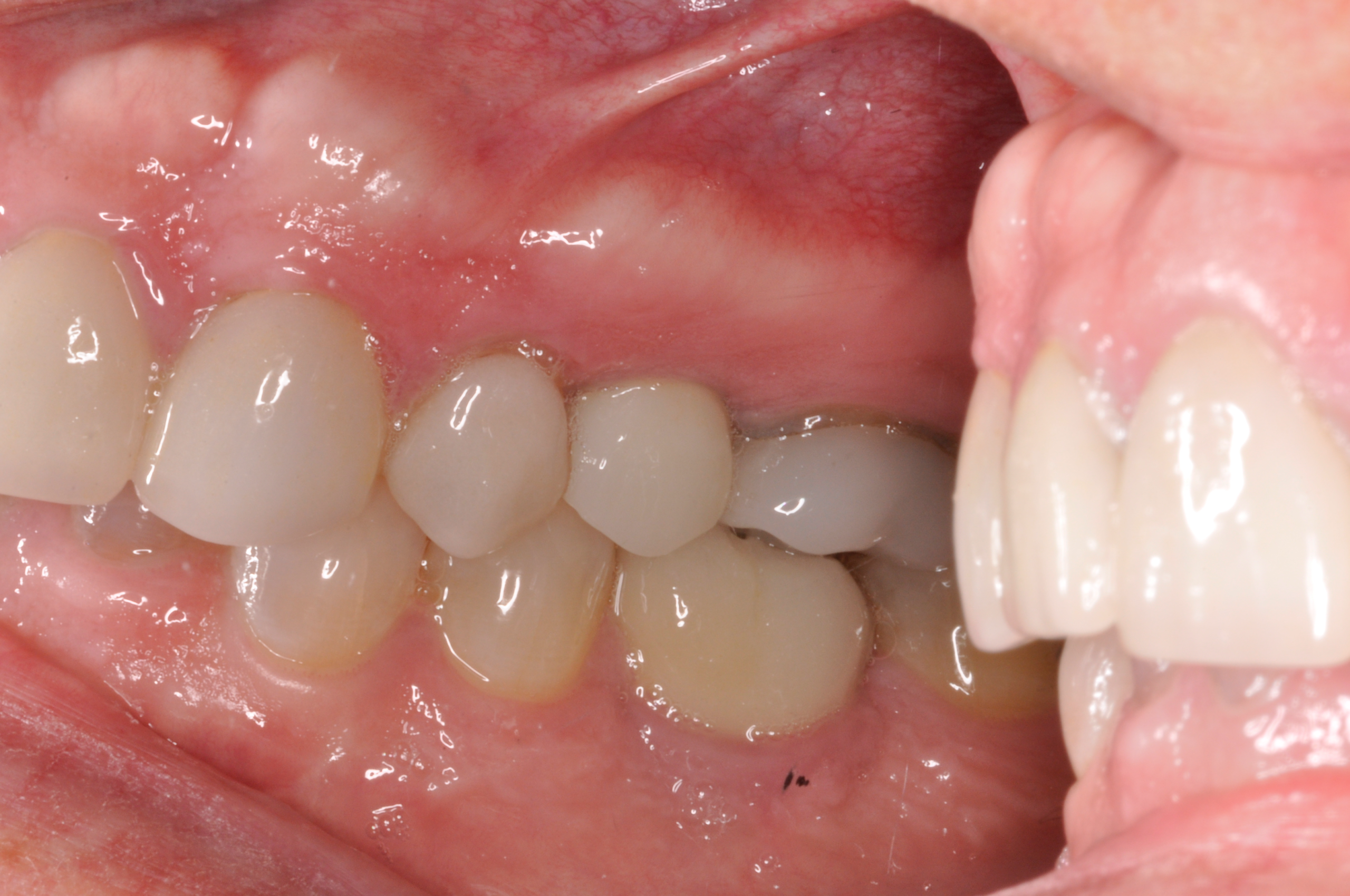 One year post operative image showing
soft tissue gain and ideal esthetics.

Surgeon: Dr. Mar
Prosthetics: Dr. Keith Progebin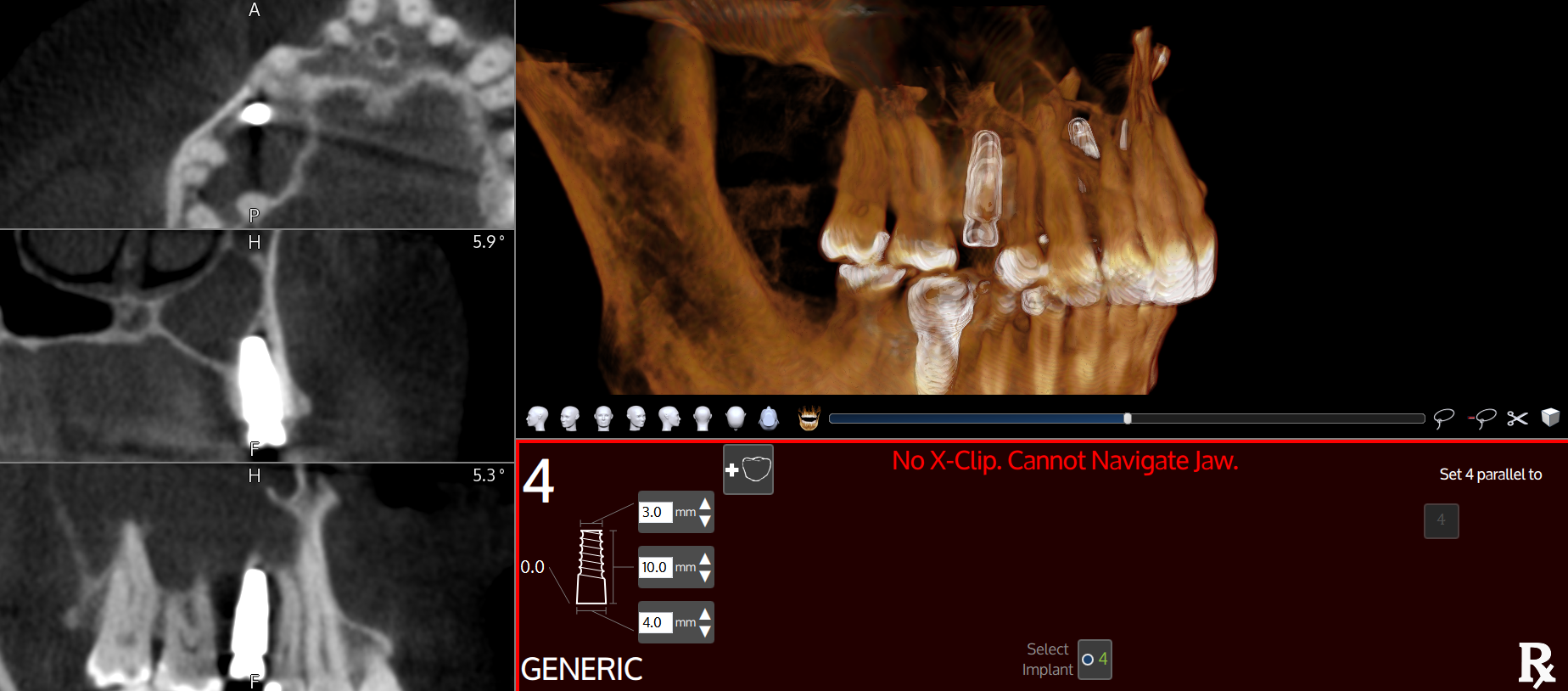 Post operative image showing sinus elevation and partial root extraction.
Case 5
IMMEDIATE EXTRACTIONS • POSTERIOR/MOLAR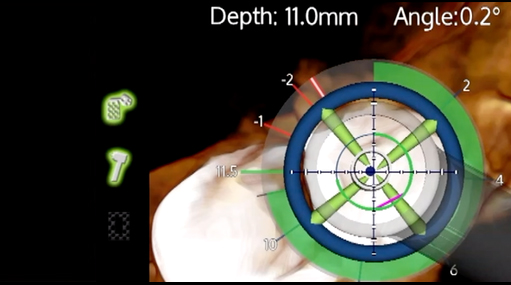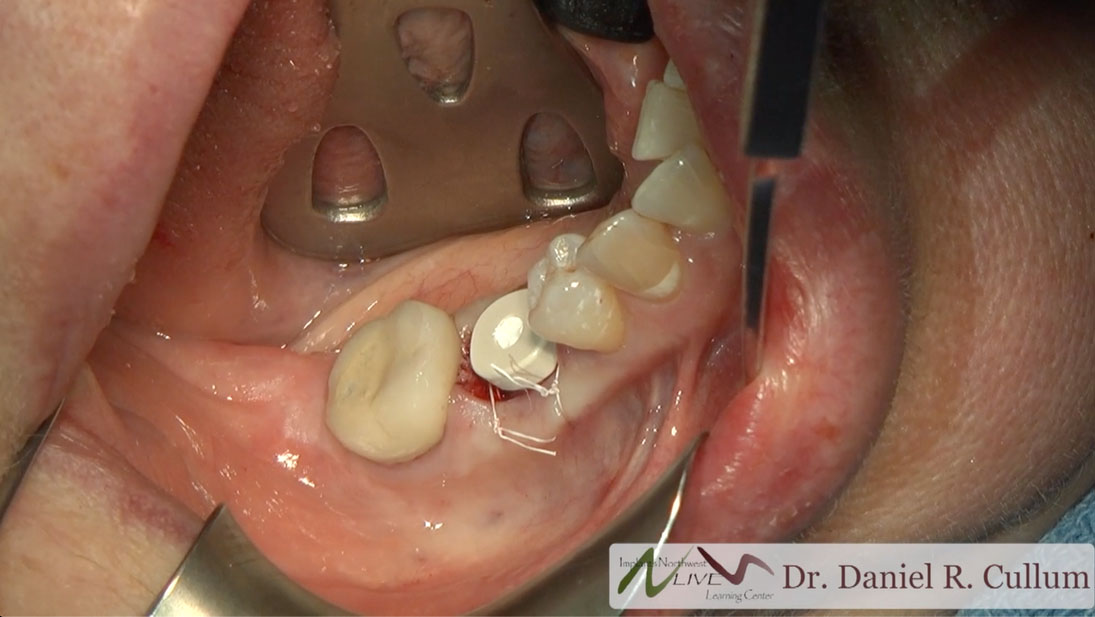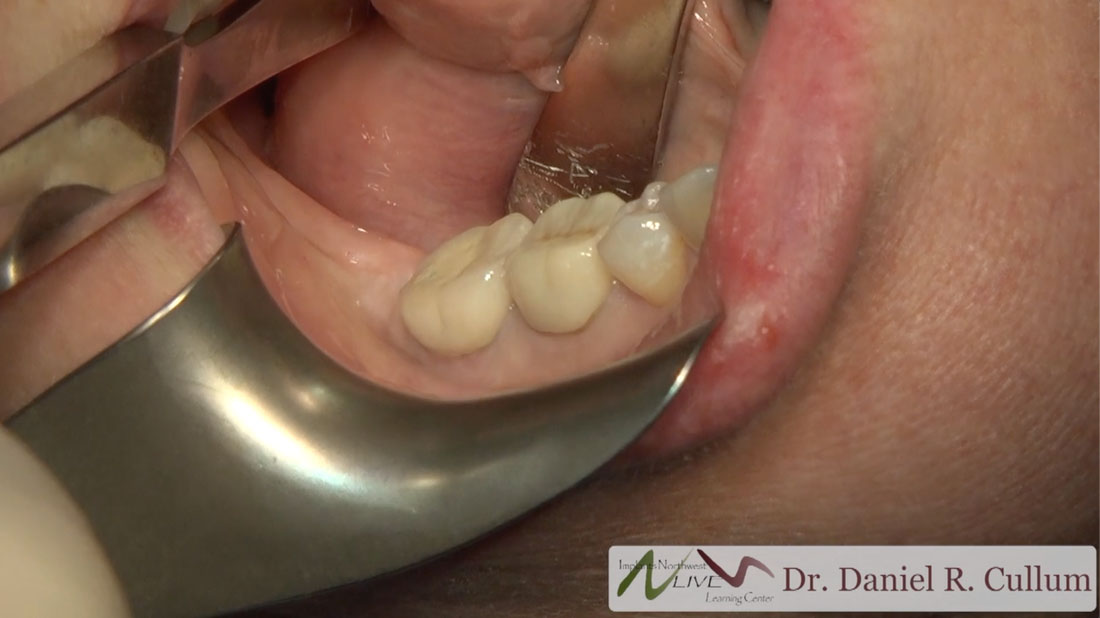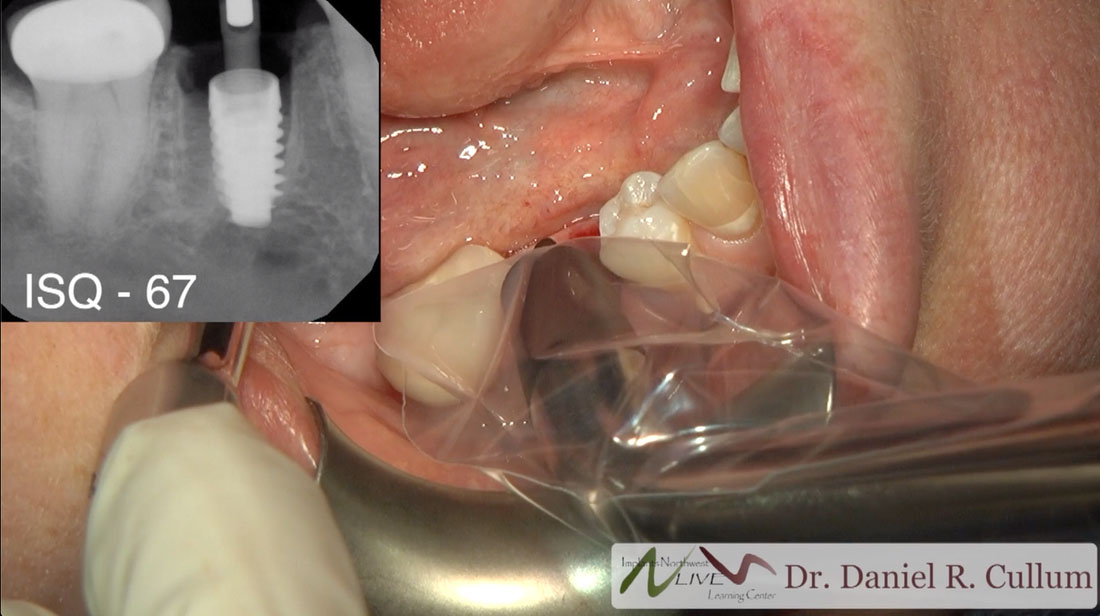 "Using navigation allows you to see and feel any position and angle deviations from plan while drilling."
GET STARTED