X-Mark
™
Virtual-Based Navigation Technology for X-Guide
X-Mark is the industry's first virtual patient registration process for dynamic dental navigation to receive 510(k) clearance from the U.S. Food and Drug Administration.
X-Mark is An Immediate Way for Surgeons to Deliver More Accurate and Less Invasive Dental Implant Surgery to More Patients
This modern-day virtual registration process advances navigated dental implant surgery when using the X-Guide® Dynamic 3D Navigation system.
X-Mark™ allows the dentist to provide all the benefits of less-invasive navigated surgery in more case presentations – from single tooth replacement to full mouth edentulous reconstruction.
X-Mark features breakthrough technology to facilitate virtual-based registration of the patient's anatomy to a digital treatment plan. Developed to be fast and easy, the dentist will prepare for surgery by marking three virtual anatomy points on the patient's 3D scan and then mark the same three live points on the patient at the time of surgery.
The X-Guide® system will use the X-Mark technology to quickly match the points together to enable live navigated surgery – with accuracy and ease.
Dentists can provide more immediate, more accurate, and less invasive dental implant options with X-Guide® navigation.
"Over the past few years, the global dental industry has rapidly embraced the X-Guide® dynamic 3D navigation technology because of its ability to deliver more accurate dental implant outcomes. X-Mark™ virtual registration continues to advance and streamline the way surgeons place dental implants – while improving accuracy and facilitating better immediate restorative results. I am excited to launch X-Mark™ to expand the capabilities of the X-Guide® system so our customers can more easily offer navigation surgery to more patients."

– Edward Marandola, President of X-Nav Technologies.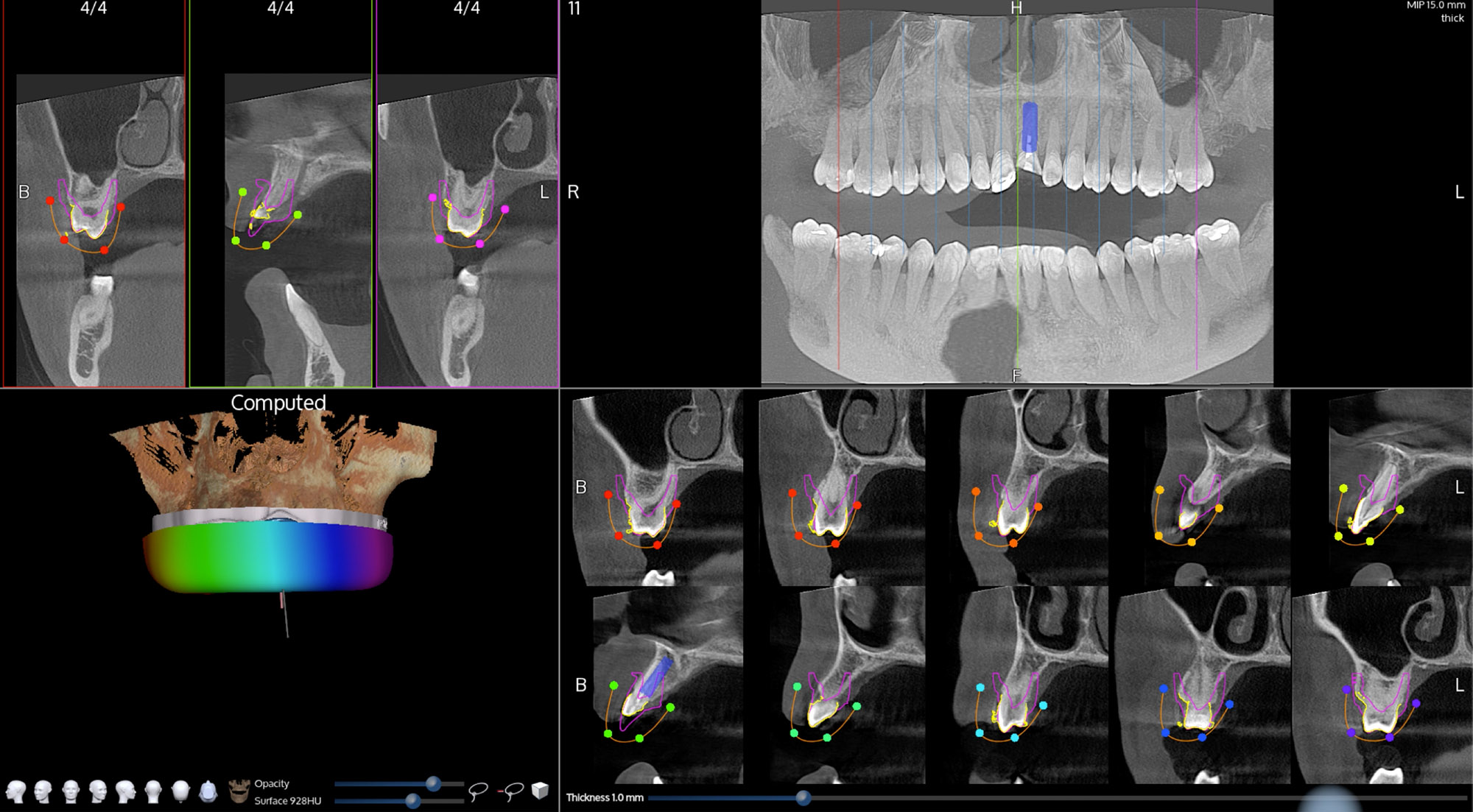 The X-Guide's unique SurfiX algorithm automatically outlines bone and tooth surfaces for accuracy. This is also helpful to crop out unwanted anatomy and metal artifact in CT views. Color-coded software tools make cross-sectional viewing easy.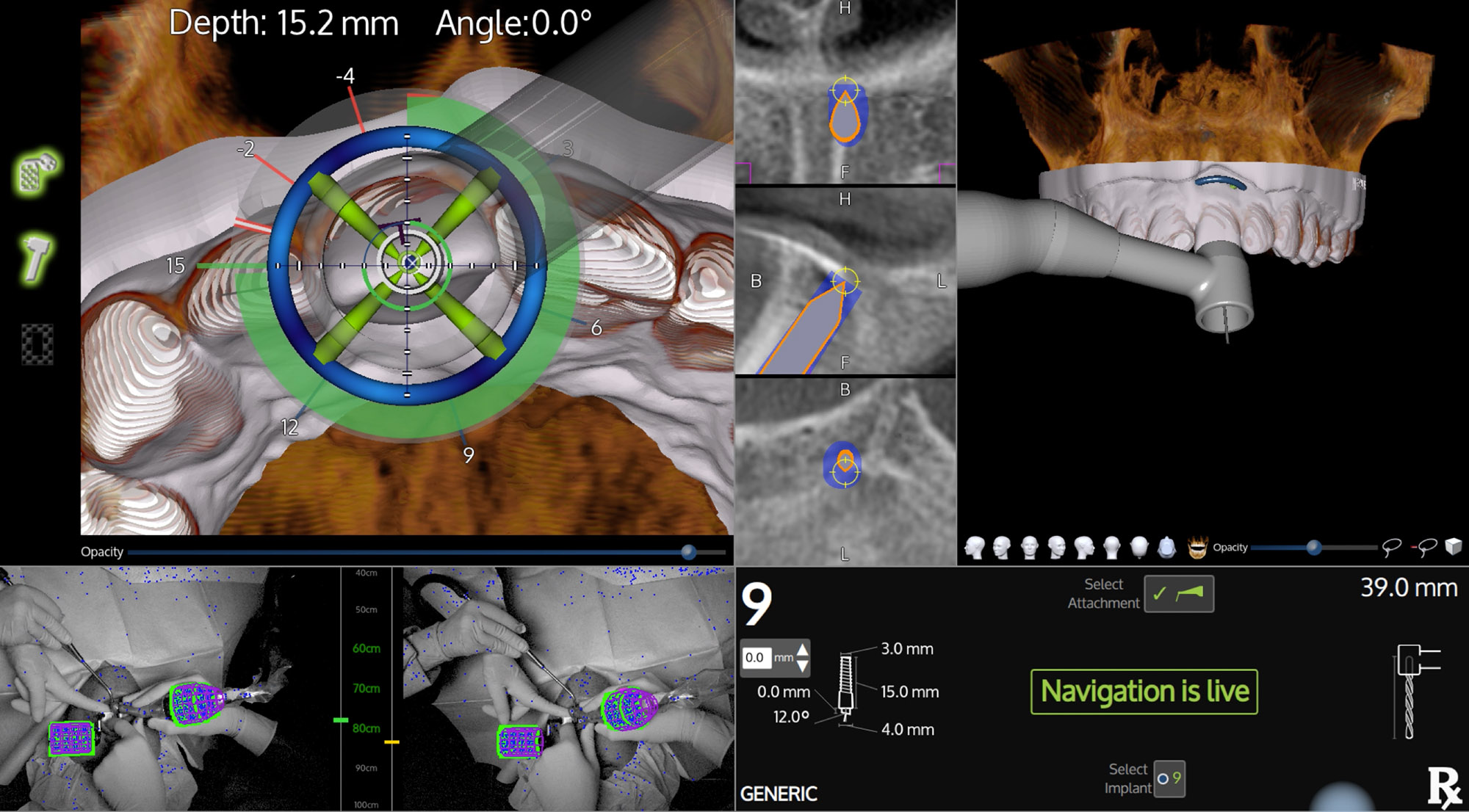 Surgical Navigation with X-Mark™ for X-Guide® – An immediate way for surgeons to deliver more accurate and less invasive dental implant surgery to more patients.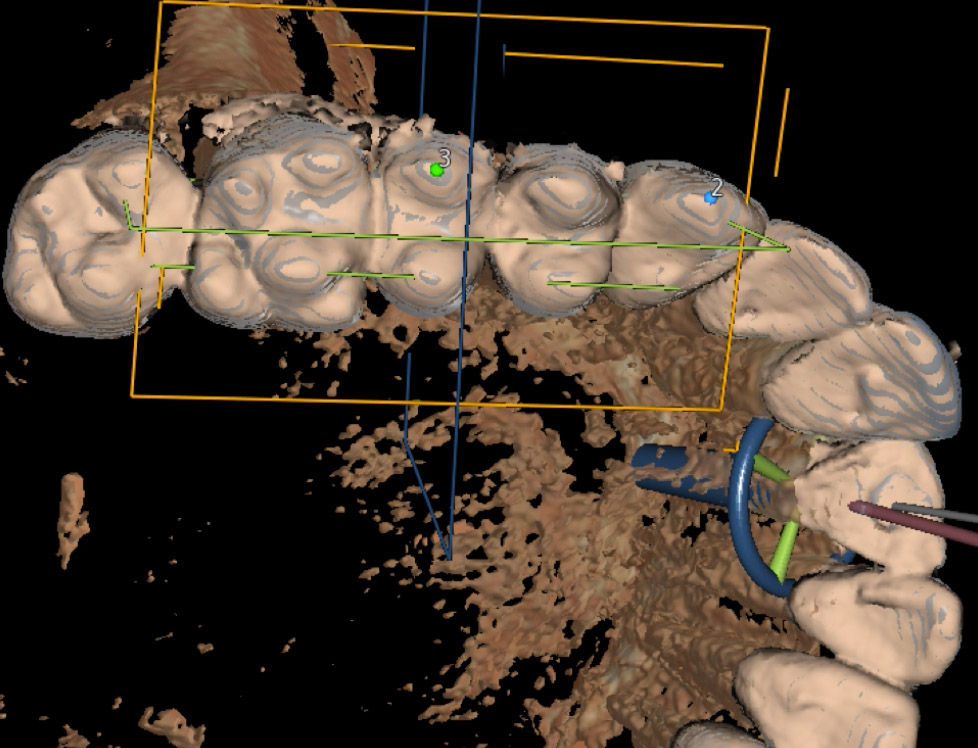 Mark 3 virtual points on the CT scan.
Mark the same 3 points on the live patient.
Fast and accurate virtual registration.
Learn More about the numerous X-Guide Clinical Applications.