Digital Integrations & Partners
X-Guide Dynamic Surgical NAVIGATION:
the foundation for successful digital implant dentistry
X-Guide allows you to work with more labs and digital partners for predictable outcomes and improved efficiencies with surgical and prosthetic implant procedures.
Digital Workflow Partners: Single Implants to Full Arch Reconstruction
All Cone Beam CTs are supported in X-Guide, from small to large field-of-view. Plan implants in 3D and then more accurately navigate implant placement based on locations of anatomy and the 3D treatment plan.
X-Guide is an open system that works with all Intra Oral Scanners for prosthetically driven navigation and sharing information with labs.

Nobel Biocare DTX Studio™ Implant
Benefit from automated features for diagnostics and implant planning with the ability to deliver the implant more predictably via direct integration with X-Guide. 
Scan with DTX Studio Clinic.

Plan your ideal treatment in DTX Studio Implant 

Easily export it directly to X-Guide for same-day dynamically navigated surgery.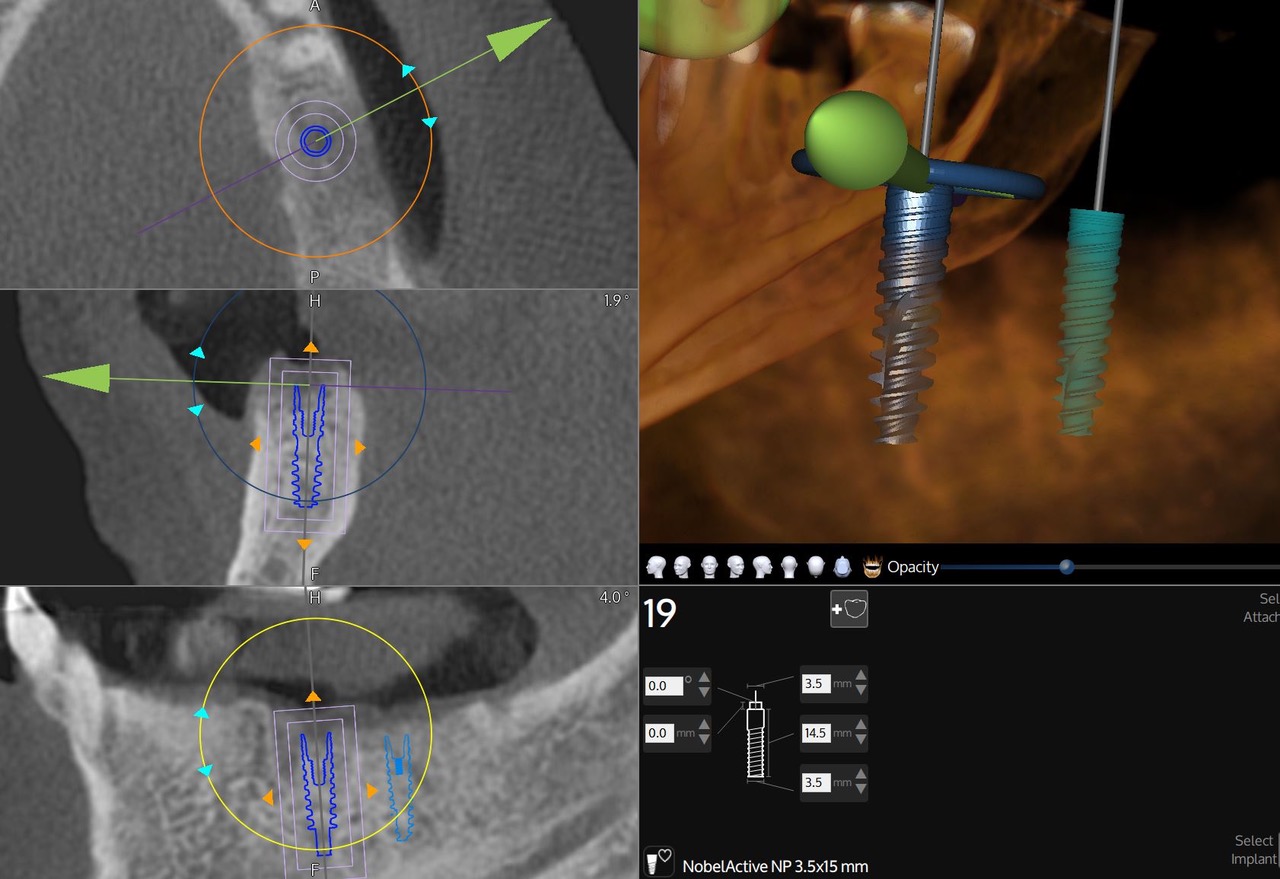 3SHAPE Implant Studio + TRIOS + X-Guide =
centerpieces for your dental implant planning and placement.
Combine 3D planning and 3D navigation for predictable, data driven implant planning and placement, dynamically navigated.
The latest release of 3Shape Implant Studio software now comes with easy integration to X-Guide dynamically navigated surgery.
This new, seamless integration from enables you to output, with the click of a button, your prosthetically-driven implant plan from 3Shape Implant Studio directly into X-Guide surgical navigation!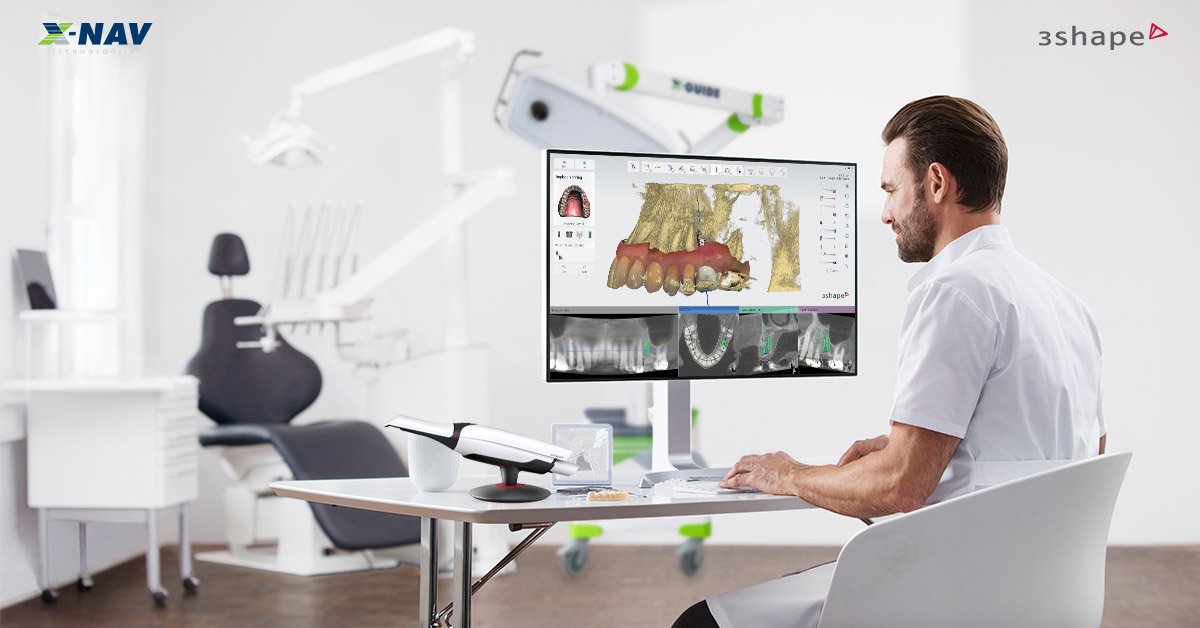 Anatotemp SC® Anatomical Healing Abutments
When implants are placed more precisely via navigation, you can benefit from using off-the-shelf anatomical healing abutments to create the perfect ideal emergence profile for minimally invasive prosthetics.
Lab and Provisional Integrations
X-Guide navigation surgery enables you to work with more labs and digital partners to achieve more immediate single and full arch provisionals, increasing accuracy and simplifying the process for immediate prosthetics. X-Guide integrates with a variety of labs, including CM Prosthetics® and AvaDent® digital dentures, LH Dental Design Solutions, and DPT and Vulcan Custom Dental, and ROE Dental Laboratory. 
Learn More about the numerous X-Guide Clinical Applications.